Bottom Hole Spring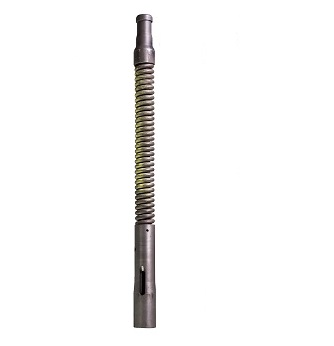 Heavy Duty Bumper Spring Top Assembly
Definitive bumper spring top assemblies are designed to maintain free length for 100,000 normal plunger cycles. The Flow Cage has Enlarged flow paths for maximum production and minimized downhole restrictions. API Stub Acme threads are utilized to facilitate easy disassembly during field service repairs. There is added security with a machined 1/8 port for a roll pin to guarantee no separation while tool is in downhole in well.
- Available in 1 1/2" to 5 1/2" tubing applications
- Fish Neck is available in Titanium material as an upgrade in durability
- Three Grades of Spring Material to facilitate all conditions
- 17-7 Stainless for Sweet applications
- X750 Inconnel for H2S applications
- MP35N for Extreme Service applications
---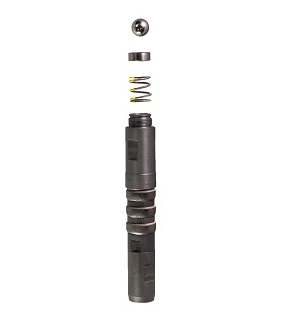 Seating Cup Mandrel
The Relief Valve spring, ball and seat components are a vital addition in most production situations. It is designed to trap fluids, and can also be used to release them. This engineered valve operates under a pressure differential that is activated by the weight of the fluid column coupled with an applied back pressure, or "U-Tubing". Once the differential is reached the relief valve opens, allowing trapped fluids to be recycled into the formation to limit the need for wire line or swab rig recovery.
The seating cup mandrel is designed after the durable API pump seating hold down and facilitates a three cup assembly.
---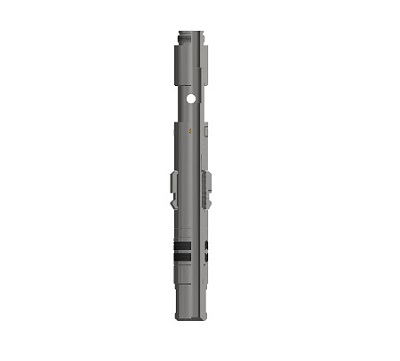 Hi-Flow X & R Non Selective Locks
The Definitive Hi-Flow non selective modified lock assembly is a single run hold down lock that is attached to a Definitive high quality plunger lift Bottom Hole Spring. The Hi-Flow lock assembly was developed to work in high liquid and flow rate wells, with the prolific Shale plays across North America in mind.
· Maximum flow through area to limit flow restriction through the hold down.
· 2 7/8 design has the largest flow through area on the market.
· Bumper spring top and Hi-Flow lock is a slickline one run holddown.
· The clear solution when the 3 cup hold downs won't stay in the profile because the well makes large production.
· The NC-720 process minimizes erosion, corrosion and helps mitigate the build up of scale.
Hi-Flow Modified X and R Non Selective Lock Handout
---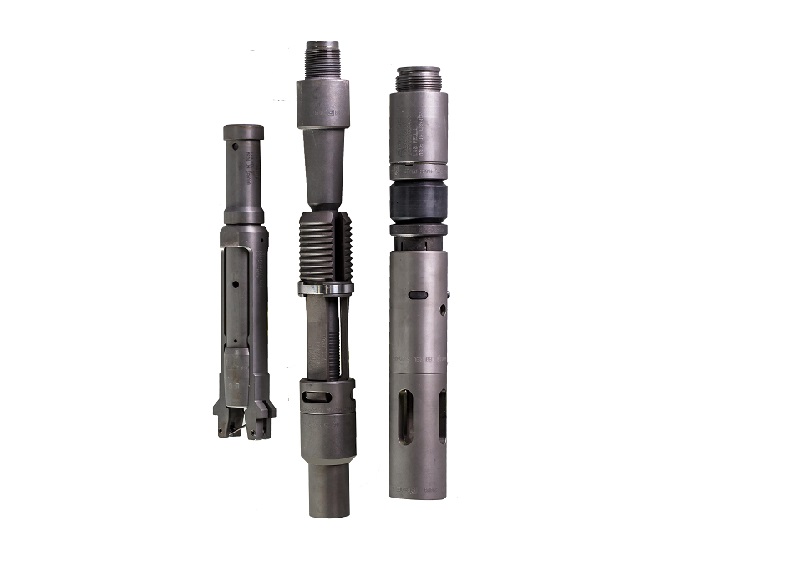 G Seal Assemblies
These tools have stood the test of time in applications where profiles don't exist in the required place;ment in the tubing. The G seal gives a superior exterior seal while our relief check valve supplies the internal seal, combined it works as efficient as a seating cup mandrel and profile.
- Manufactured out of L80 material
- Threaded collar stops and tubings stops also available
- Connects to any Definitive Bumper Spring Top Assembly